NYS Council on Children and Families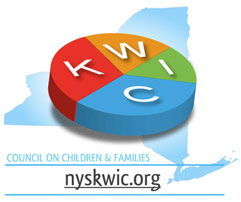 About
The NYS Council on Children and Families acts as a neutral body to coordinate the state health, education and human services systems to ensure that all children and families in New York State have the opportunity to reach their potential. CCF supports the Kids' Well-being Indicator Clearinghouse.
Location
NYS Council on Children and Families
52 Washington Street
West Building, Suite 99
Rensselaer, NY 12144
Contact
Cate Teuten Bohn
New York KIDS COUNT Director
Additional New York Resources Subscribe
Sign up to receive updates directly from this data provider.
Location
NYS Council on Children and Families
52 Washington Street
West Building, Suite 99
Rensselaer, NY 12144
Contact
Cate Teuten Bohn
New York KIDS COUNT Director