Advocates for Children of New Jersey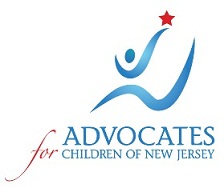 About
Advocates for Children of New Jersey (ACNJ)is the trusted, independent voice putting children's needs first for 40 years. Our work results in better laws and policies, more effective funding and stronger services for children and families. And it means that more children are given the chance to grow up safe, healthy and educated.
Location
Advocates for Children of New Jersey
35 Halsey St.
Newark, NJ 07102
Contact
Alena Siddiqui
Kids Count Coordinator
Featured New Jersey Data Subscribe
Sign up to receive updates directly from this data provider.
Location
Advocates for Children of New Jersey
35 Halsey St.
Newark, NJ 07102
Contact
Alena Siddiqui
Kids Count Coordinator